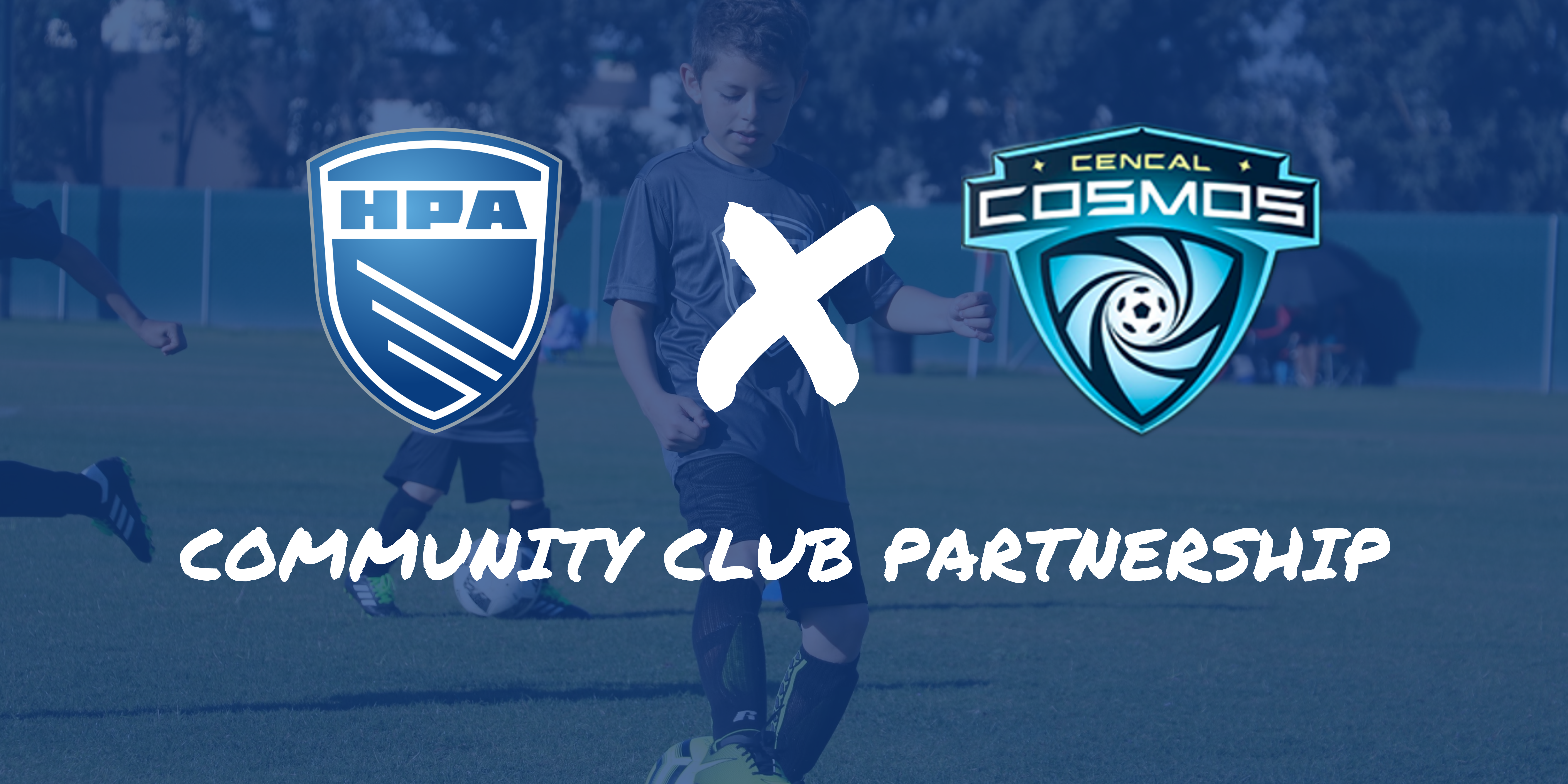 CenCal Cosmos, an HPA community club partner, will have access to HPA on a weekly basis as an innovative 3rd weekly training session. This session will also include the players working with our strength & condition partner, Athletic Performance, on their physical development.
Cosmos players working with HPA on a weekly basis in an innovative 3rd weekly training session. Are you looking for more information on this? Get in contact with Cosmos by selecting the below.
As a Community Partner of HPA, of the members of CenCal Cosmos receive the following additional perks:
1. Access to our rePair Lab (Recovery Room).
2.10% Discount to select HPA Programs. Programs include Training Program, HPA Branded Camps, and HPA Kids.
Don't take our word for it, see what our community have to say about the hpa experience!
HPA are the number one name in the Central Valley. We are incredibly excited to provide the opportunity for our players to work with them on a weekly basis as part of their membership fee. HPA will challenge our players in a variety of ways over the course of the year, with advanced technical training, position specific training and more. This is a really exciting time to be a part of Cosmos.
Kevin Botterill (Executive Director, CenCal Cosmos)
Our little Lollipop ( 2yr/3yr) son is very responsive to the activities set for soccer skills development. He is engaged and is constantly talking about his soccer team. The coaches are patient, adapt to the Childs temperaments and are very engaging. Great place to get your kids active and learn discipline while building their confidence.
Rafael Maria Rios Andrade // google review
Looking for an extra Skills session for your team/school/club? We'd love to work with you!
Set Up a Discovery Call with the HPA Strategic Partnership team to learn more about the goals and how HPA can help bring that to life!