FUSD OFFERING FREE HPA CAMPS FOR FUSD STUDENTS!
STEP 1: Online Registration through inplay
Registration Now Closes May 26, 2023 for HPA Summer Camps for Fresno Unified School District Families!
To register online, you will need to enter the primary phone number that is on file on ATLAS and authenticate your identity.
"If parents/guardians are receiving an error message of an Incorrect mobile number or PIN, please contact the Extended Learning Office at 559-248-7560 between the hours of 8:00 A.M. – 4:30 P.M. to get assistance in enrolling their child(ren) into summer camps."
PASO 1: Registro en línea a través de inplay
¡El registro cierra el 26 de mayo de 2023 para los campamentos de verano de HPA para las familias del Distrito Escolar Unificado de Fresno!
Para registrarse en línea, deberá ingresar el número de teléfono principal que está en el archivo en ATLAS y autenticar su identidad.
"Si los padres/tutores reciben un mensaje de error de un número de móvil o PIN incorrecto, por favor contacten a la Oficina de Aprendizaje Extendido al 559-248-7560 entre las 8:00 A.M. y las 4:30 P.M. para obtener asistencia para inscribir a sus hijos en los campamentos de verano."
LUB NTXHAAV 1: Cov ntaub ntawv sau npe los ntawm InPlay
Sau npe yog cai rau lub 26 Lub Rau Hli, 2023 rau HPA Xyoo Tsaus Ntuj Koom Tsev kawm ntawv rau Fresno Unified School District Families!
Raws li yuav sau npe online, koj yuav tsum tau txais tus xov tooj chaw tseem ceeb uas muaj nyob hauv ATLAS thiab tshawb fawb koj tus kheej.
"Yog tias cov txheej txheem/tus neeg paub txog txoj kev tau txais txhua yam los tau tus daus kev cai hauv daim phiaj sib txuas lus ntawm tus xov tooj mobil lossis PIN, thov hu rau Extended Learning Office ntawm 559-248-7560 txhob ntawd lub sij hawm ntawm 8:00 A.M. – 4:30 P.M. mus thov kev pab rau txoj kev sau npe rau lawv tus me nyuam(uas) rau ntawm xyoo tsaus ntuj koom tsev."
STEP 2: HPA team member WIll reach out
Once you have completed registration through InPlay. HPA team members will beginning calling all confirmed campers starting June 5th to answer any questions and provide additional steps REQUIRED for our summer camp onboarding. If you would like to get ahead, click the button below to complete your profile on HPA Portal. Following the call, you will receive a camper guide that will provide all information regarding our HPA Summer Camps!
PASO 2: Un miembro del equipo HPA se pondrá en contacto
Una vez que haya completado el registro a través de InPlay. Los miembros del equipo HPA comenzarán a llamar a todos los campistas confirmados a partir del 5 de junio para responder a cualquier pregunta y proporcionar los pasos ADICIONALES REQUERIDOS para nuestra incorporación al campamento de verano. Después de la llamada, recibirá una guía para campistas que proporcionará toda la información sobre nuestros Campamentos de Verano HPA!
LUB NTXHAAV 2: Tus neeg nrog rau HPA yuav tsum tau ntsib
Thaum koj tau txais tau npe los ntawm InPlay lawm. Tus HPA zaum yuav pib hu rau cov neeg uas tau txais npe ua tsis tau los pib lub 5 Xyoo Rau Hli mus txog rau cov lus nug thiab muab cov txoj kev yuav tsum tau ua zoo EXTRA rau peb xyoo tsaus ntuj koom tsev kawm ntawv. Tom qab ntawd, koj yuav tau txais tau daim ntawv q
WHERE AWESOME & AMAZING HAPPEN
HPA & Fresno Unified SchooL District Partnership brings more access & resources to sport to FUSD Families!
We are extremely proud to present Extended Learning programs to FUSD Families. Our programs will play a significant part in every child and adolescents life, as there is a great benefit in sports.
Physical movement plays a significant role in the person's every day life and it is important to maintain structure, rules and regulations.
check out some of our awesome work in partnership with FUSD
The Power of Sports | HPA x FUSD Partnership
HPA x FUSD Regional Winter Sports Camp | 2022/23
Be the first to know what's happening at High Performance Academy! We offer a private photo gallery, using the secure Bunk1 platform. Photos are only available to our families and you will receive a snapshot of what life is like at High Performance Academy.
Campers do not have access to computers, and cannot email you back.
Go to www.Bunk1.com
• RETURNING PARENTS will login using their email address and password from previous years.
• NEW PARENTS will click "New Here? Get Started" button and complete the basic form.
• The Invitation Code for High Performance Academy is: "HPACAMPS"
• You will be prompted to select a bundle for access to your Parent Portal. Bundles allow you to view photos as well as give you features such as photo tagging and the ability to download high-resolution photos.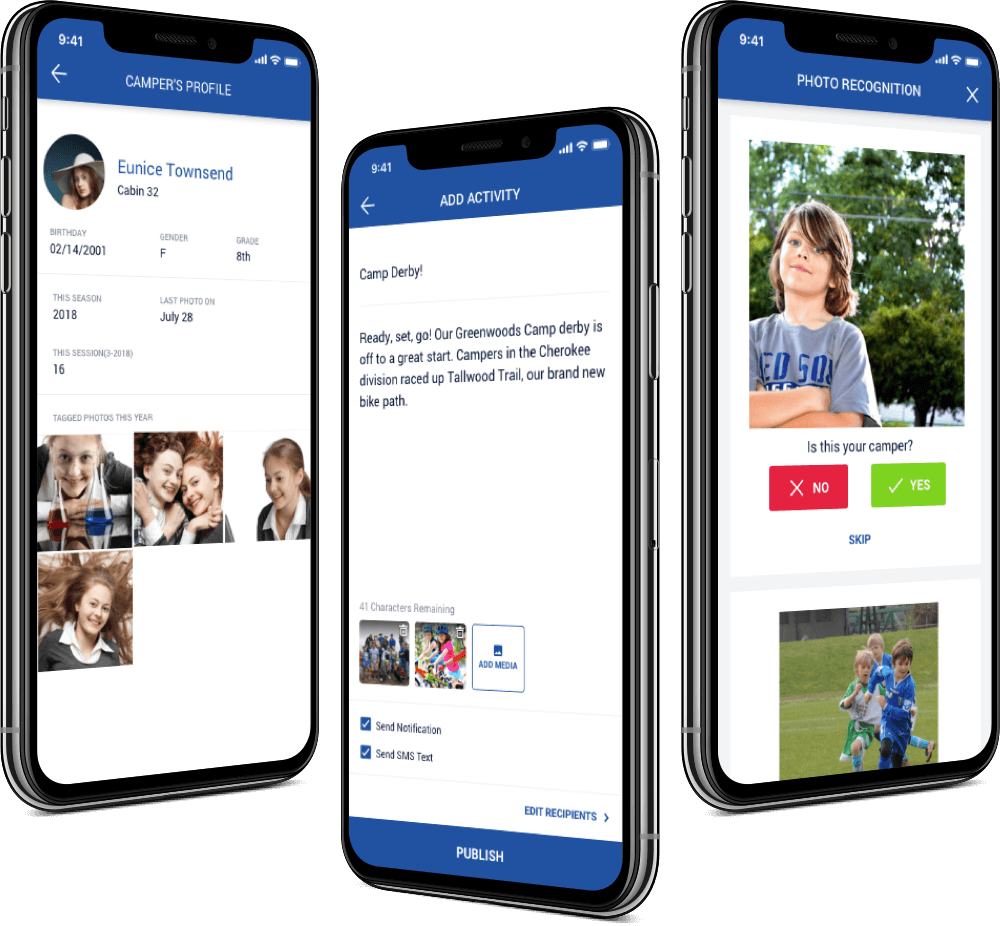 Do you have a passion for helping students & sports? Fill out the form below to hear from our directors about our pipeline programs, seasonal, part-time, and full time jobs! Are you ready to jumpstart your career inspiring the future generations? Just bring your passion! Click the "Get in Contact" now to fill out form!