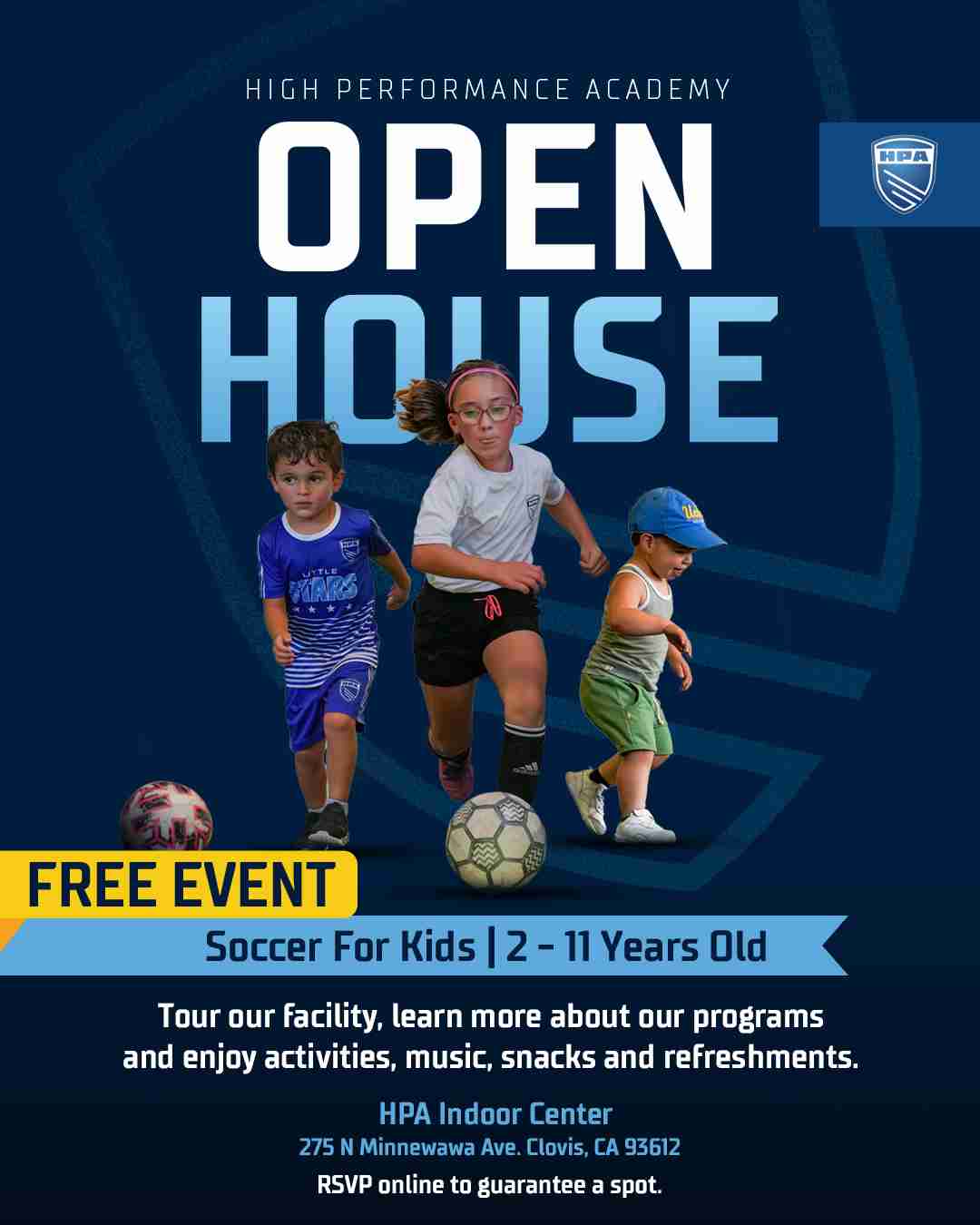 HPA Kids & Skills Open House Soccer, Plus a Whole Lot More!
If you have children aged between 2 and 11, they can enjoy a fantastic experience with our HPA Kids and Skills program. Our enthusiastic and skilled coaches will lead complimentary sample classes for your children to participate in and have fun. You can also discover a range of soccer-related activities and learn more about the Central Valleys most extensive child development soccer program in person . Furthermore, by enrolling for an upcoming session, new members can receive a free uniform to participate in the program.
We recommend that the kids wear comfy clothes that they would wear to the park and can run around in as well as close toed shoes. In the Micro classes shin guards are recommended as these are the classes when they scrimmage, however, they are not required.
Our open house is a unique and enjoyable event that promises to be family-friendly and safe. With our energetic classes, music, delicious snacks, and other exciting experiences, we guarantee an unforgettable experience.
Choose a location near you!
We recommend you RSVP to reserve a spot for your child. Walk-ins are available on a first-come-first-served basis.
Ages 2-6: 5-6pm
Ages 7-11: 6-7pm
RSVP by Tuesday April 25th
HPA Indoor Center | Clovis, CA
275 N Minnewawa Ave. Clovis, CA 93612
Contact: info@hpanation.com
Located off of 168/herndon
Ages 2-6: 5-6pm
Ages 7-11: 6-7pm
HPA Indoor Center | Clovis, CA
275 N Minnewawa Ave. Clovis, CA 93612
Contact: info@hpanation.com
Located off of 168/herndon
Ages 2-6: 5-6pm
Ages 7-11: 6-7pm
HPA Indoor Center | Clovis, CA
275 N Minnewawa Ave. Clovis, CA 93612
Contact: info@hpanation.com
Located off of 168/herndon